FMBN DigitALL USER MANUAL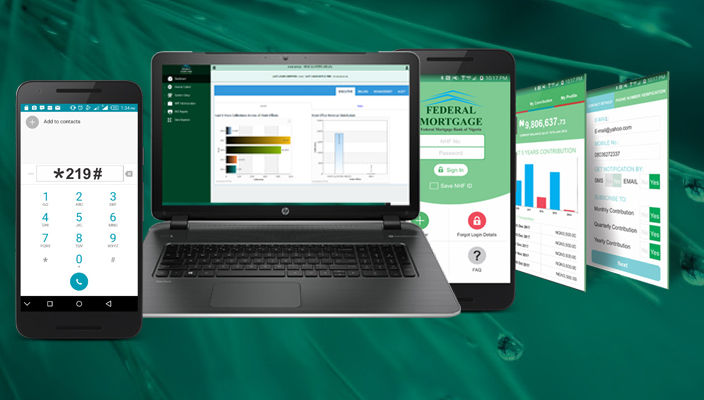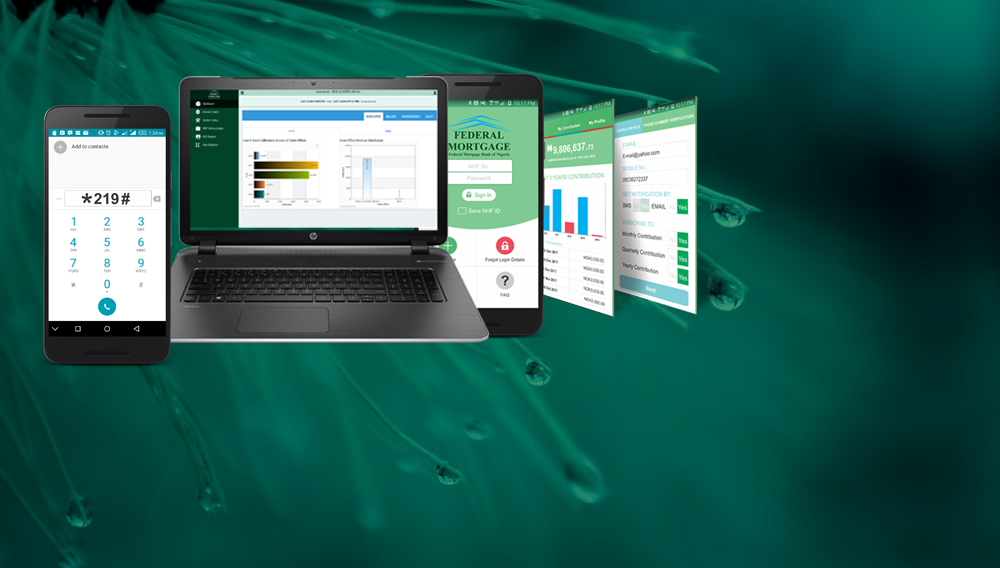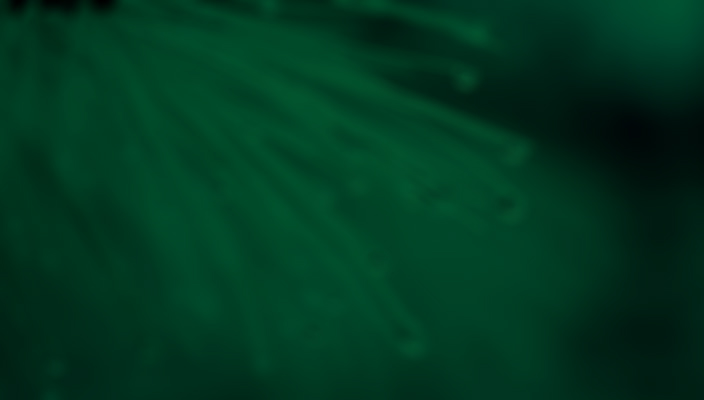 Welcome to FMBN DigitALL
This is a multichannel platform solution designed to give NHF Contributors unfettered access to their Contributions, once it is remitted to FMBN by their employers, for greater transparency and clearer disclosure.
It comprises of three(3) platforms, namely:
*219# USSD Service
Mobile Apps (for Android & iOS devices) and
NHF Online Self-service Web Portal
You can use any of the channels to access your contributions. To do this, YOUR MOBILE NUMBER MUST FIRST BE REGISTERED ON THE PLATFORM.
To commence, please visit ANY of the following links:
Should you have further issues or enquiries, we will appreciate if you can call FMBN Customer Care Unit on +234-815-322-5854; +234-817-023-7904 or walk into ANY FMBN State Office nearest to you, for a quick resolution.
Once again, we welcome you to FMBN DigitALL and look forward to getting your feedback on your user experience.
Thanks.
FMBN ICT Team.
© 2019 - Federal Mortgage Bank of Nigeria.